Career Chats
Address: 3256 Lansdowne Dr., Lexington, KY 40502-3200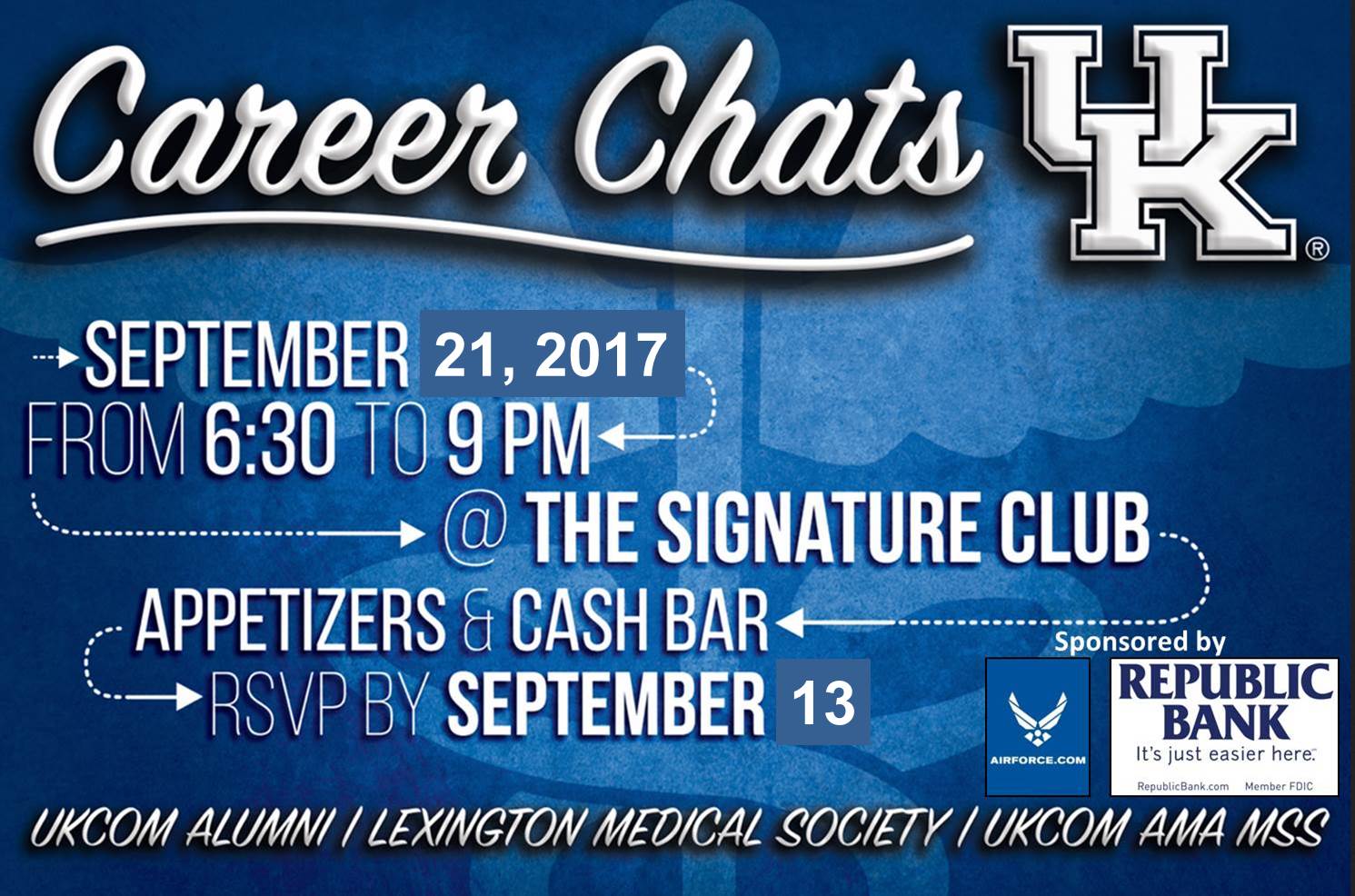 This event is a partnership between the UK AMA Medical School Section, UK College of Medicine Alumni
and the Lexington Medical Society. The event is both social and educational. Over a dozen physician specialties
will be represented. The medical school students will shift, at a specified time. to another
specialty of their interest and chat with physicians working in that specialty. The event is informal and designed
to build professional relationships.

Thank You to Our Gold Sponsor, Republic Bank