About Us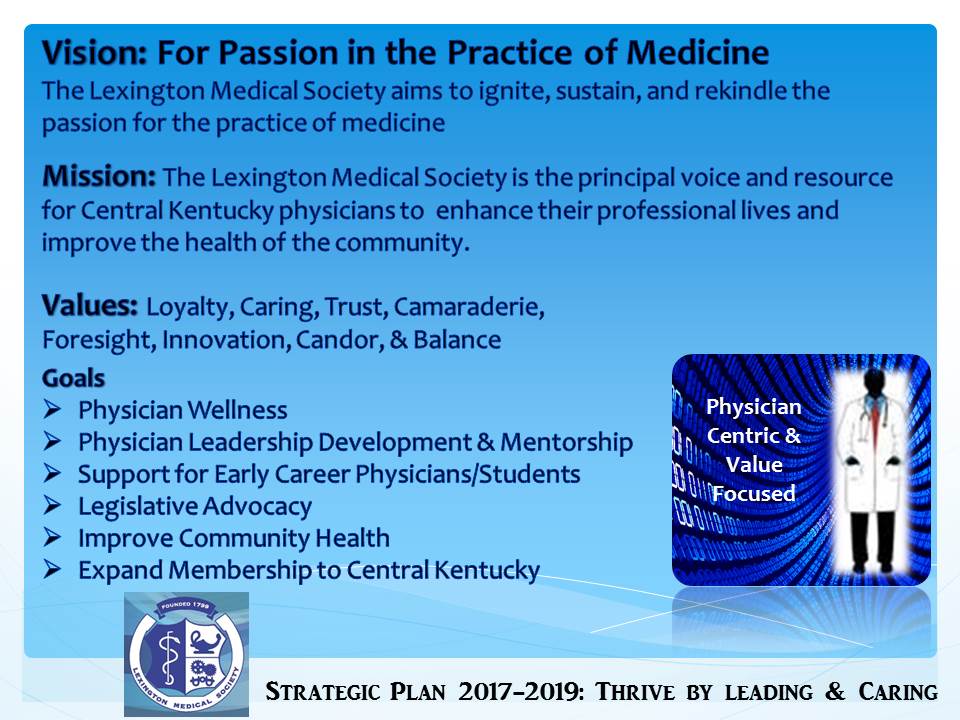 Click here to join LMS and KMA today!
The Lexington Medical Society (LMS) is a non-profit professional association of physicians in Fayette County, Kentucky. LMS is a voluntary organization founded in 1799. It is the second oldest medical society in the country. It is a component of the Kentucky Medical Association which together with other state medical societies forms the American Medical Association.
Through its elected officers, committees and full-time staff, LMS seeks to assure that quality medical care is available at a reasonable cost to all residents of Fayette County. LMS provides a forum for the interchange of ideas and information. Each year LMS members contribute many hours to help guide the development of medical practice and to nurture awareness of medicine's importance to the community. Your county medical society members are involved in many community projects such as Surgery on Sunday, the Baby Health Service, the Ronald McDonald House, and Camp Horsin Around.